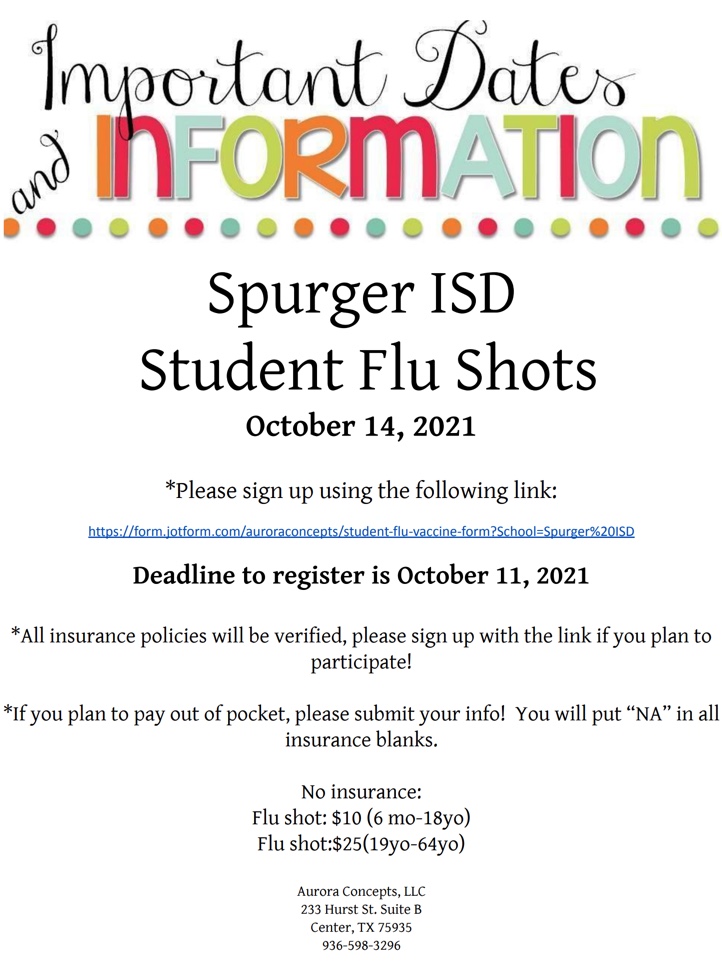 Spurger ISD
Faculty Flu shots
October 14, 2021
8:30-10:30am
*Please sign up using the following link:
https://form.jotform.com/auroraconcepts/faculty-vaccine-consent?School=Spurger%20ISD
copy and paste link
Please register by October 11. If you register past that day, please print and bring your form
Labs will not be offered at this event.
*All insurance policies will be verified, please sign up with the link if you plan to participate!
*If you plan to pay out of pocket, please submit your info! You will put "NA" in all insurance blanks.
No insurance:
Flu shot: $25 (19 -64)
High dose: $60 (65+)
Aurora Concepts, LLC
233 Hurst St. Suite B
Center, TX 7593536-598-3296