Congratulations to our 8th graders on their promotion to High School!! 8th grade students, please check your emails for individual photos. Have a great summer and see you in High School!!!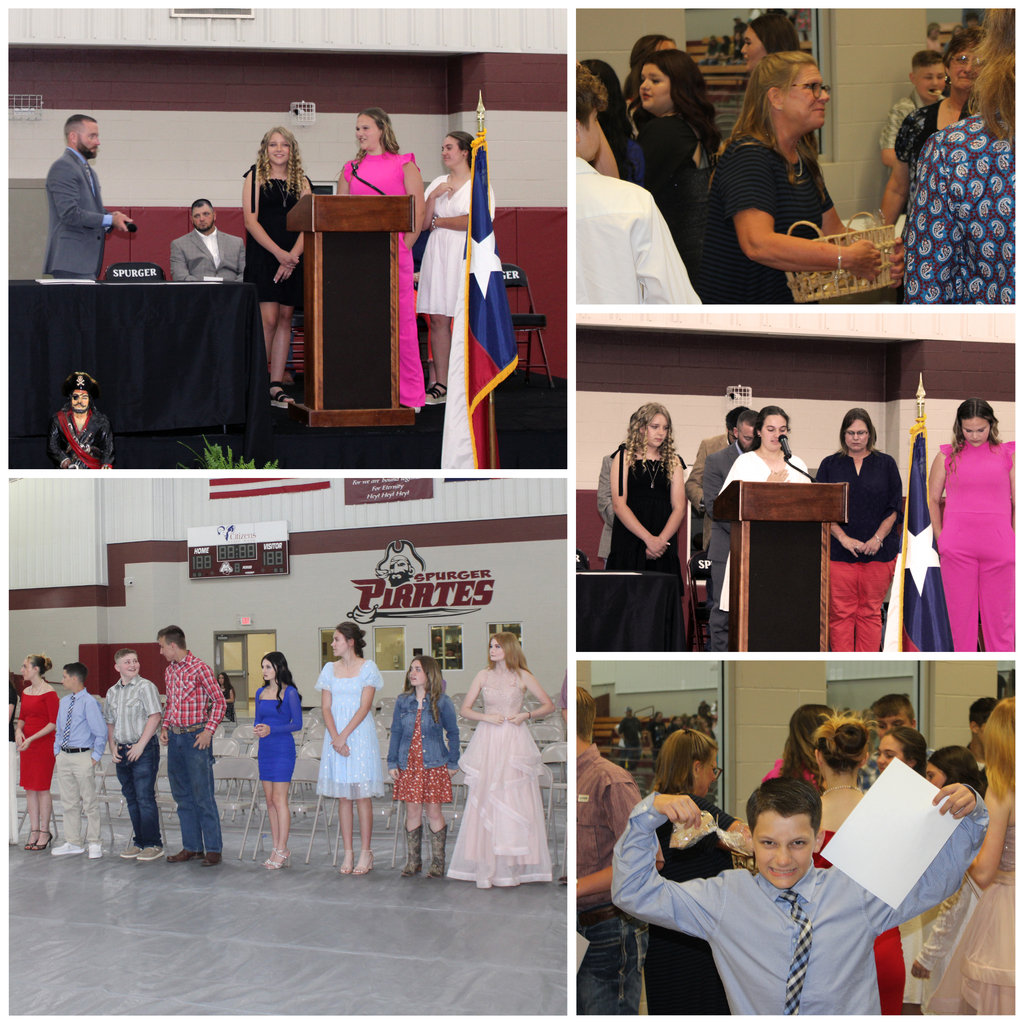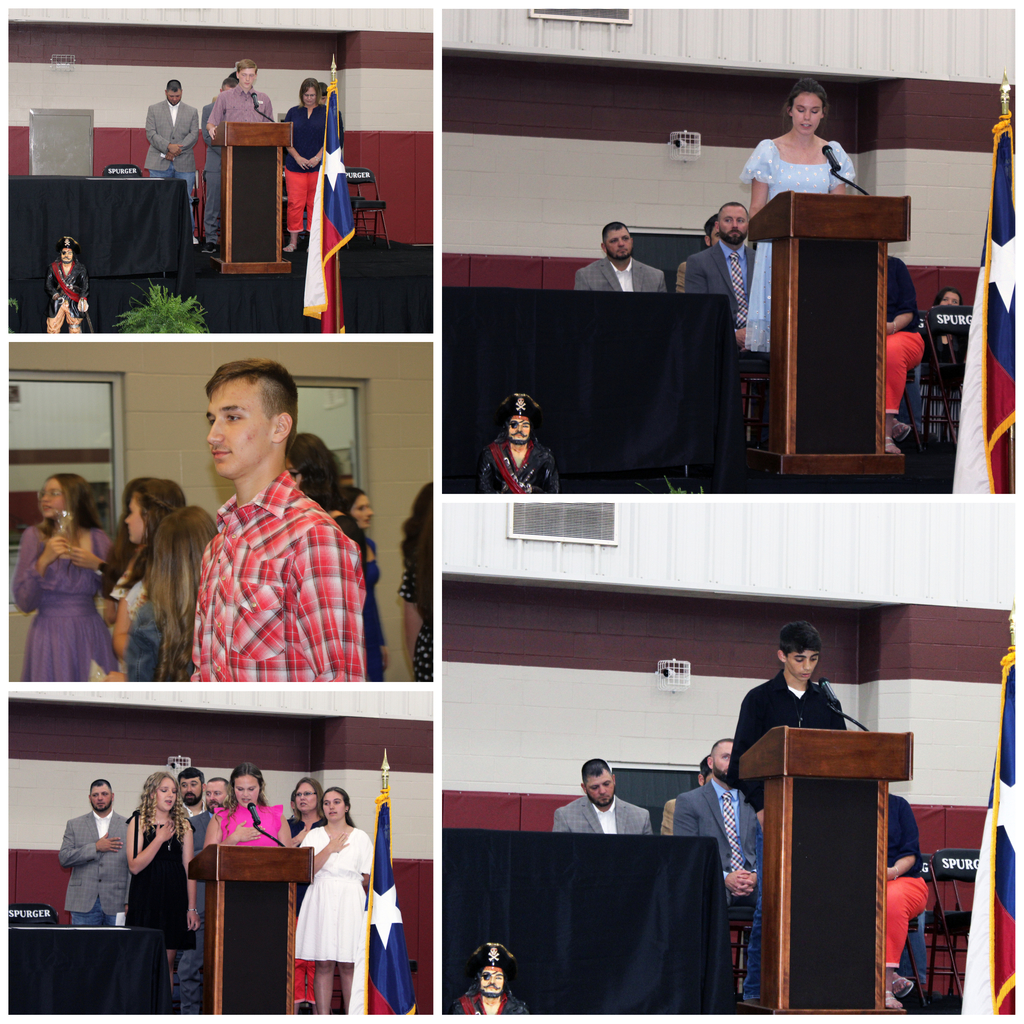 Class of 2023 Hallway Walk with Kindergarten.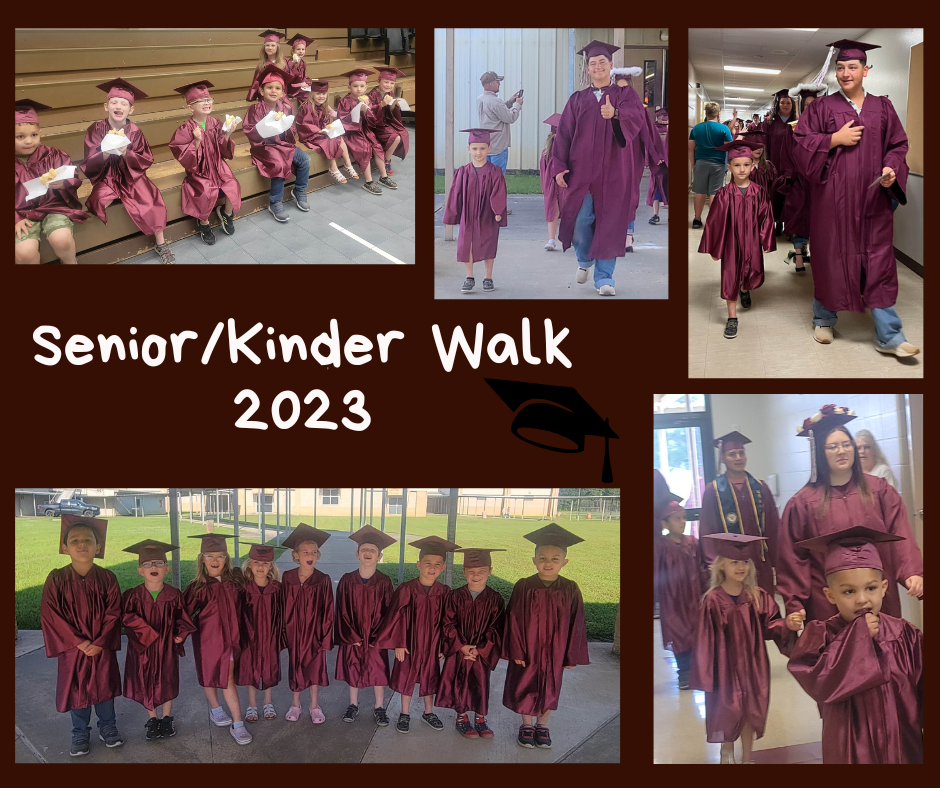 It's the 1st day of summer vacation! Students spent their last day of school having fun in the sun!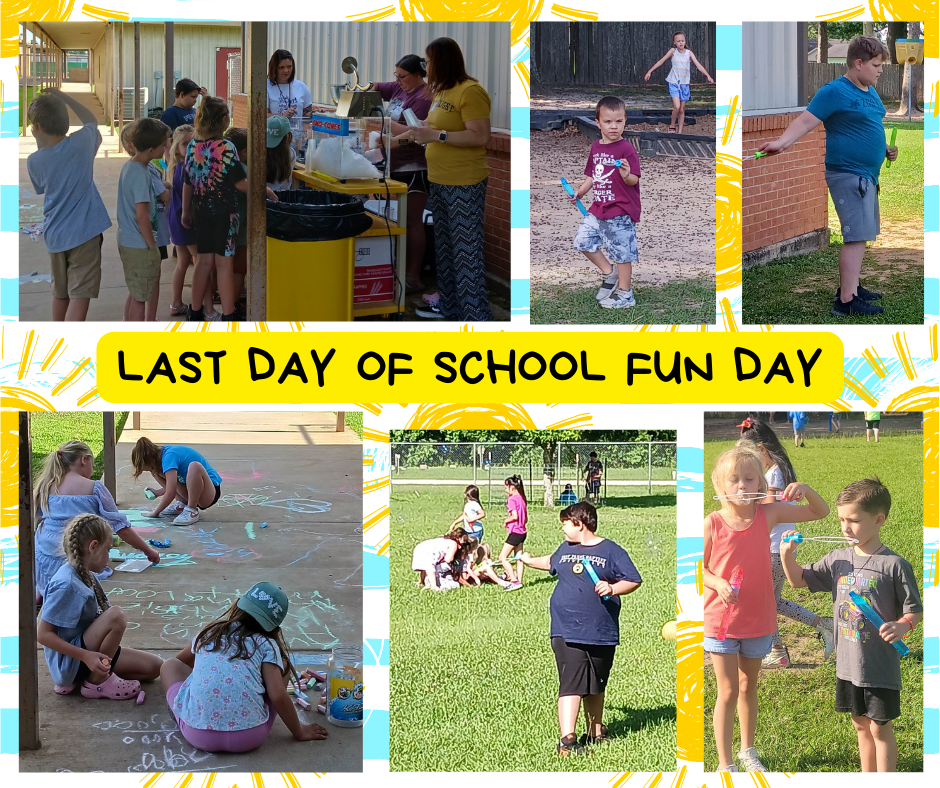 Spurger Elementary A Honor Roll for the 4th 9 Weeks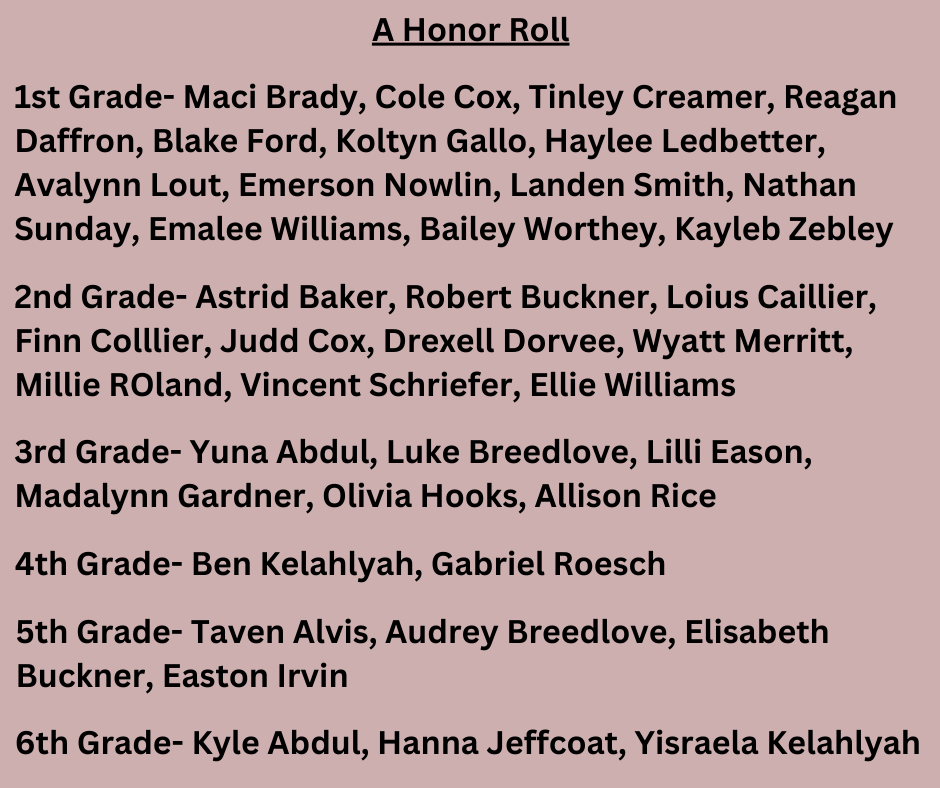 Spurger Elementary A/B Honor Roll for the 4th 9 Weeks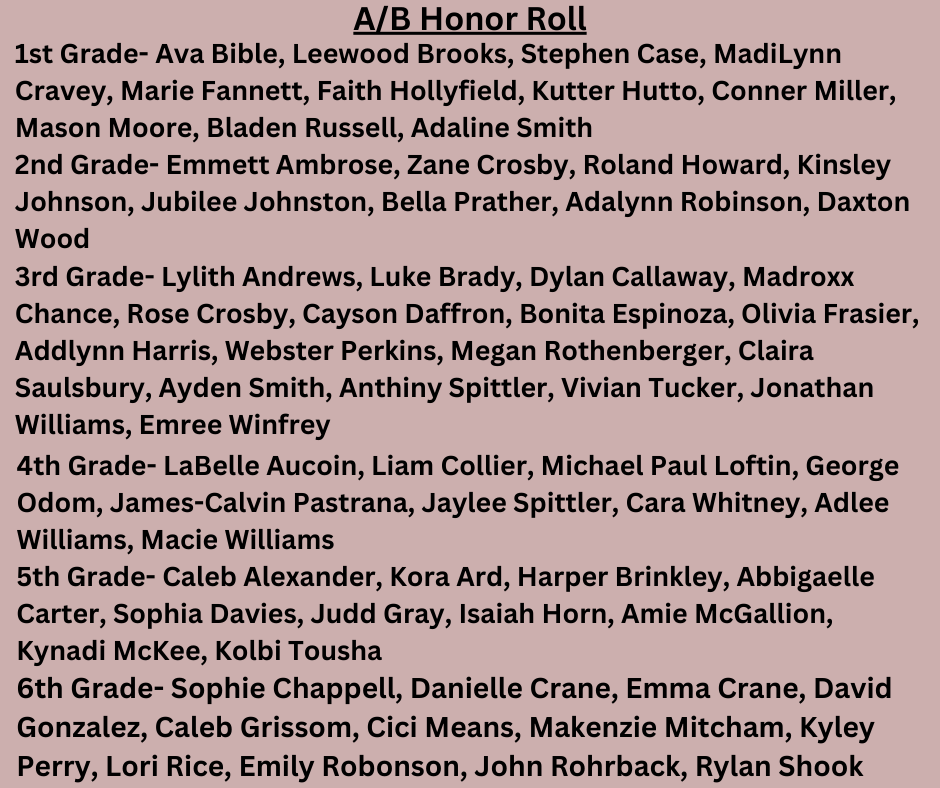 Class of 2023 Senior Walk-Thru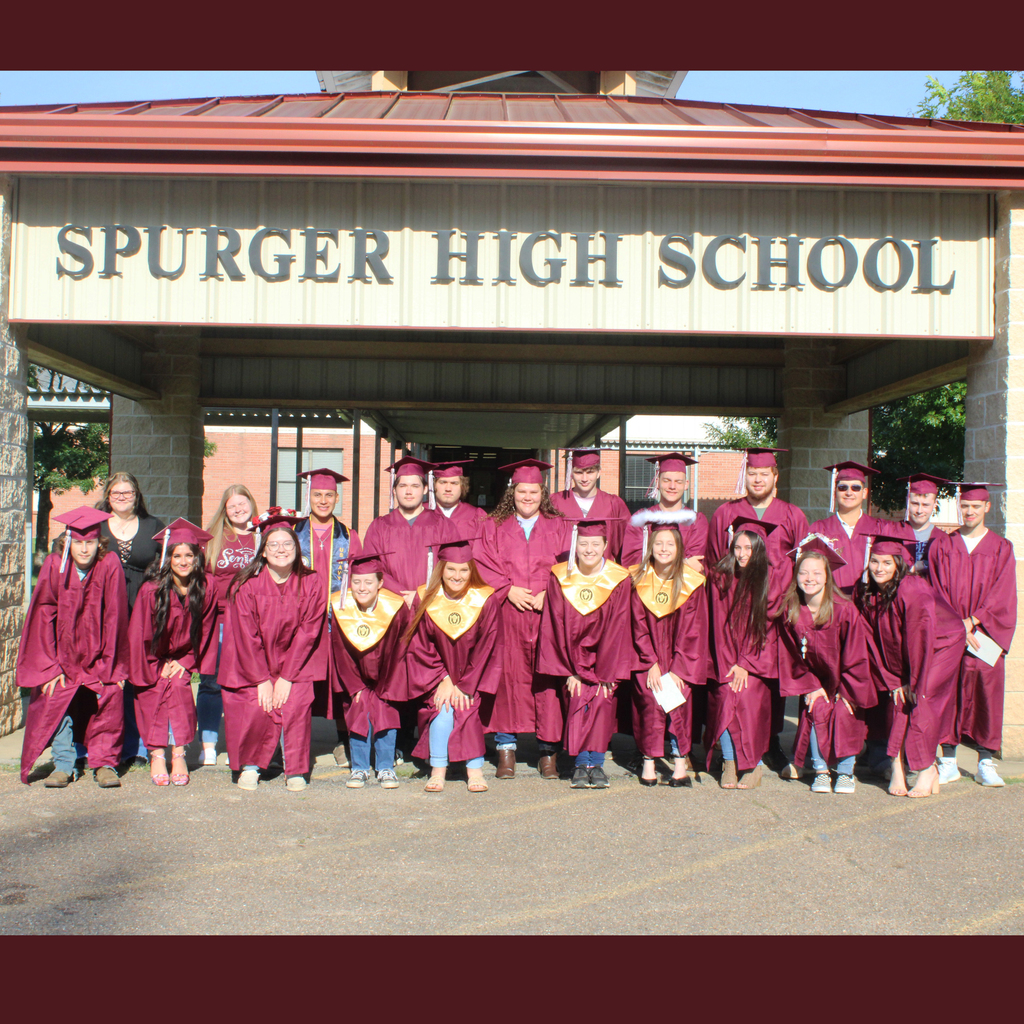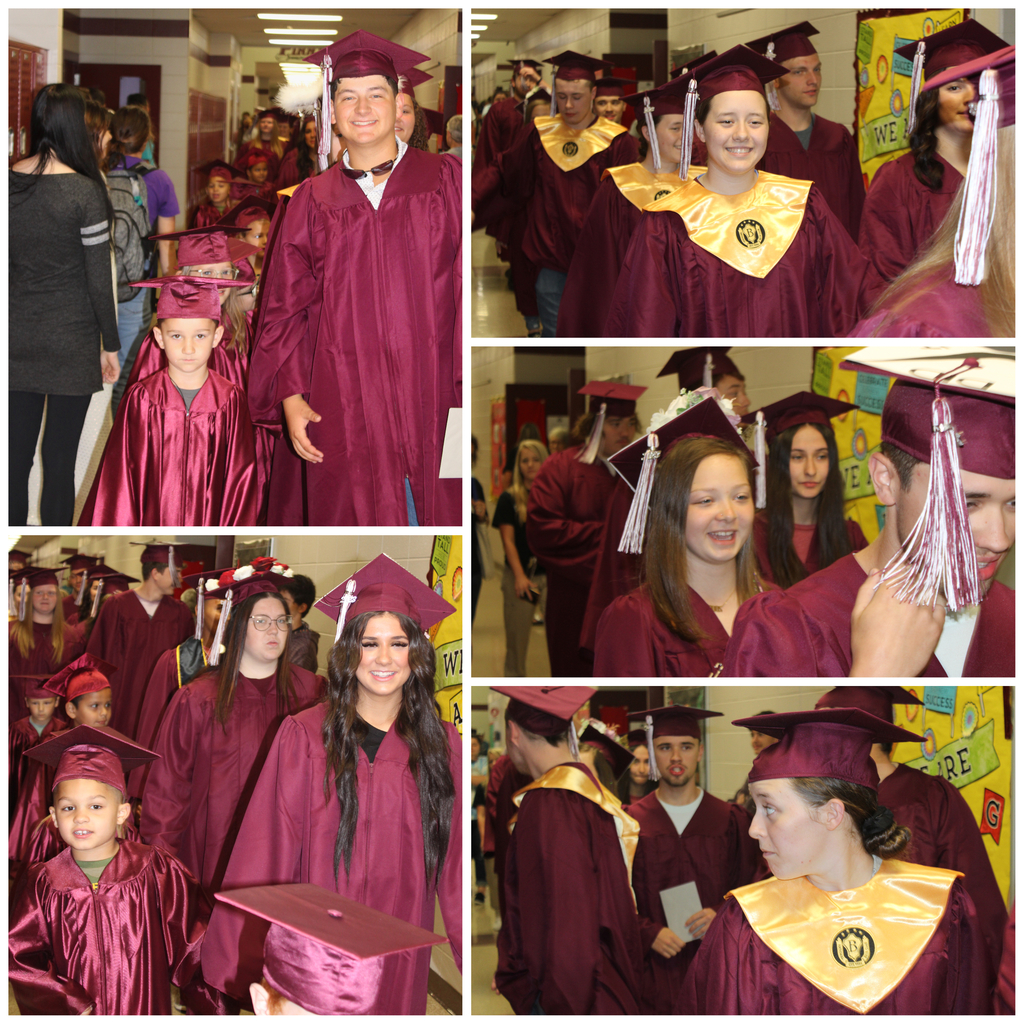 Congratulations to all of the Award Recipients!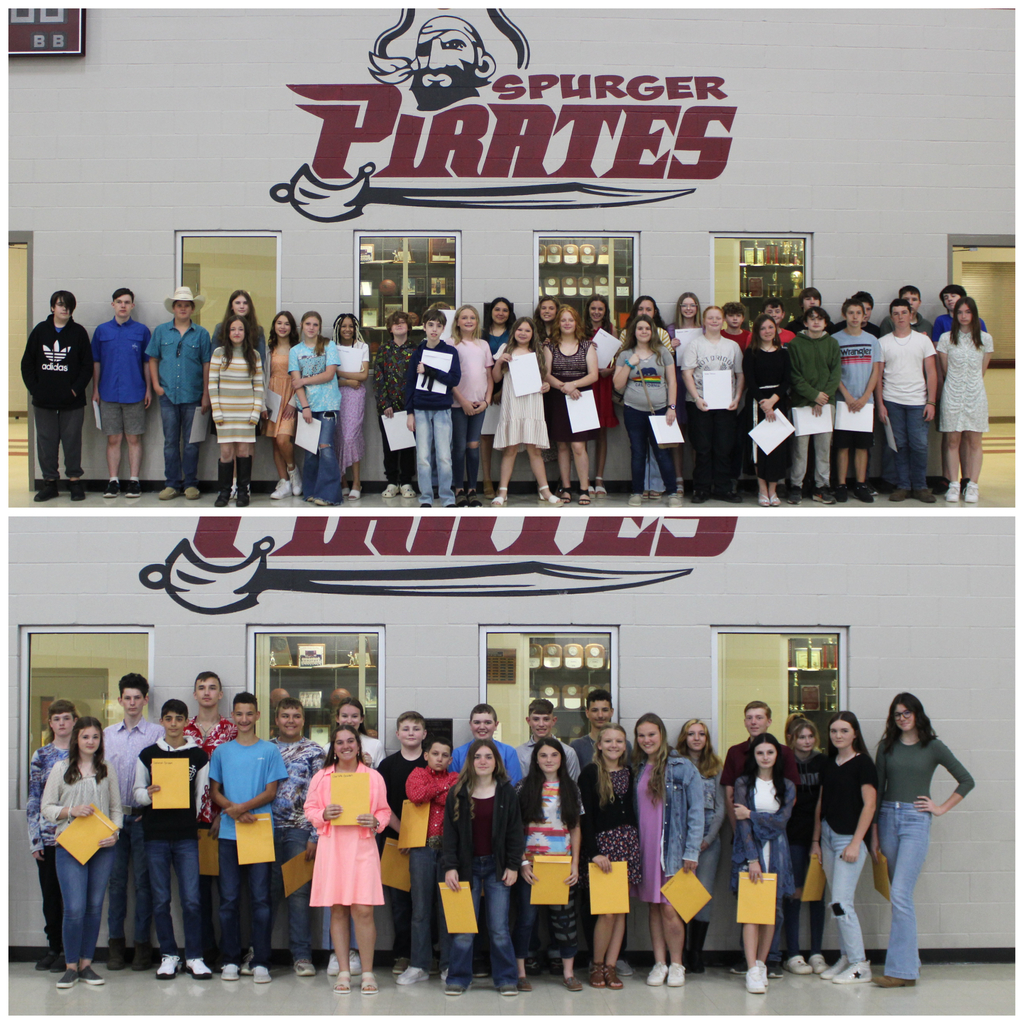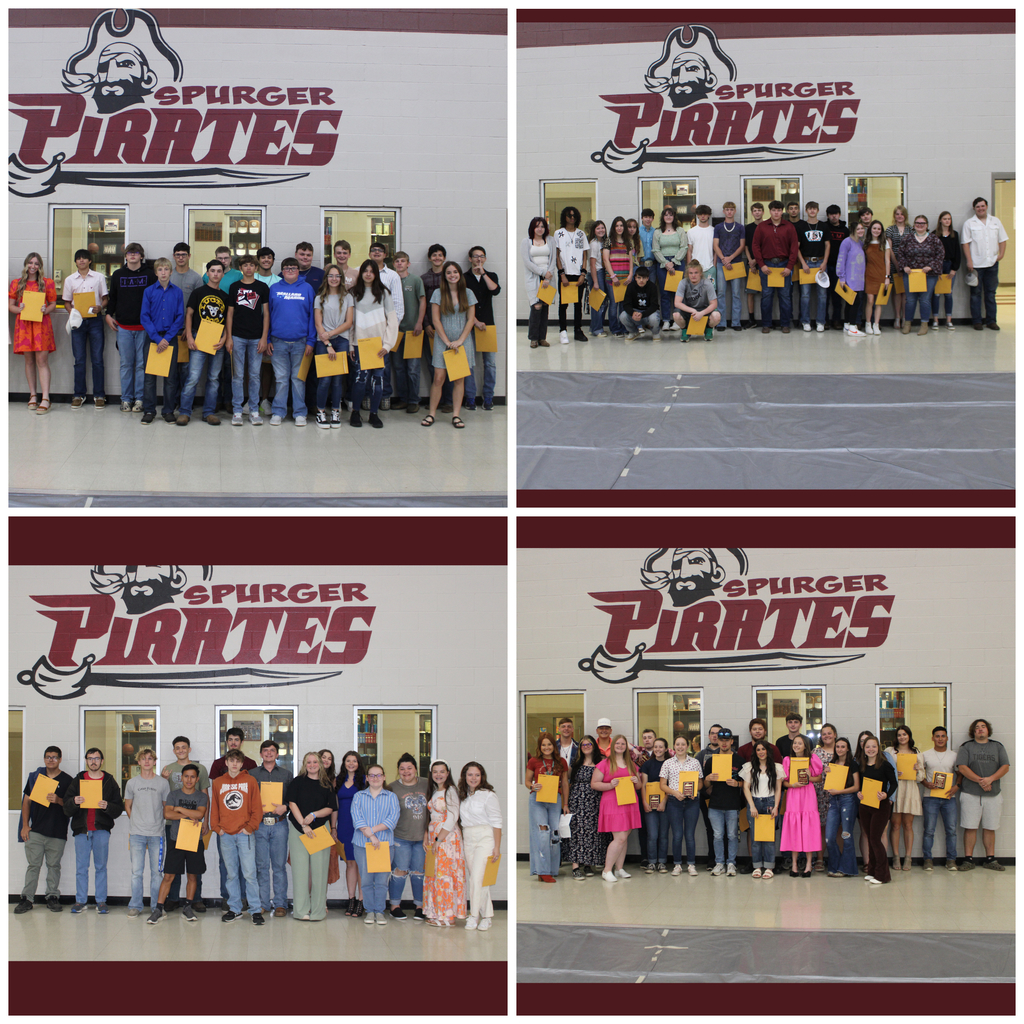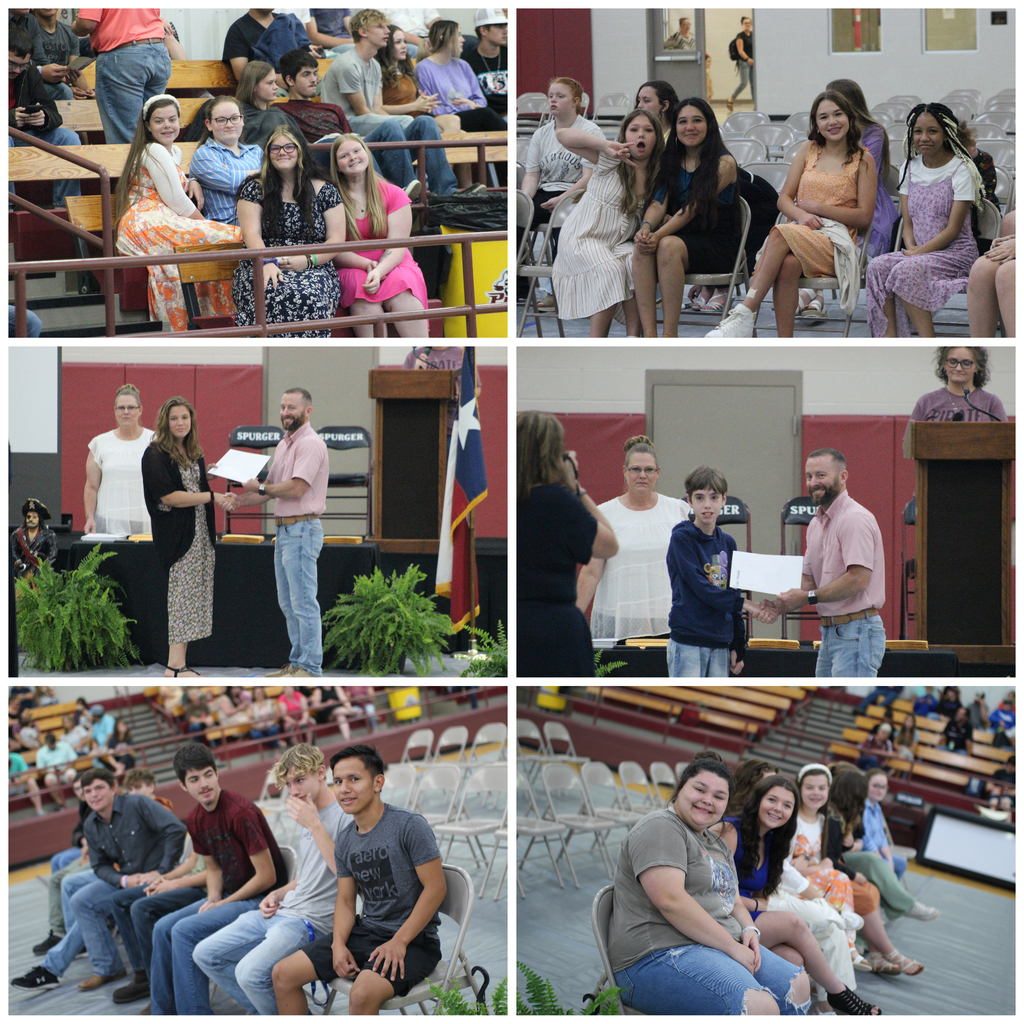 Congratulations to all 2023 Seniors on Senior Signing Day!!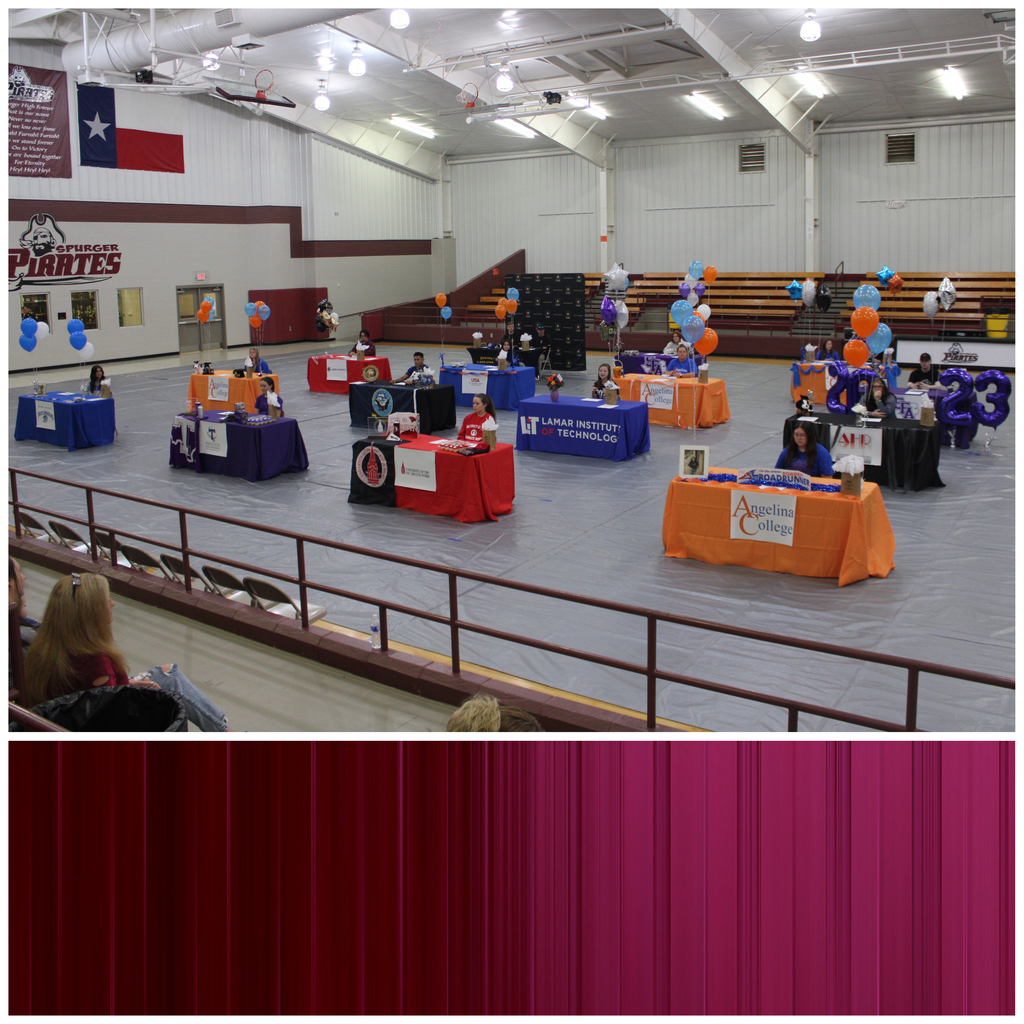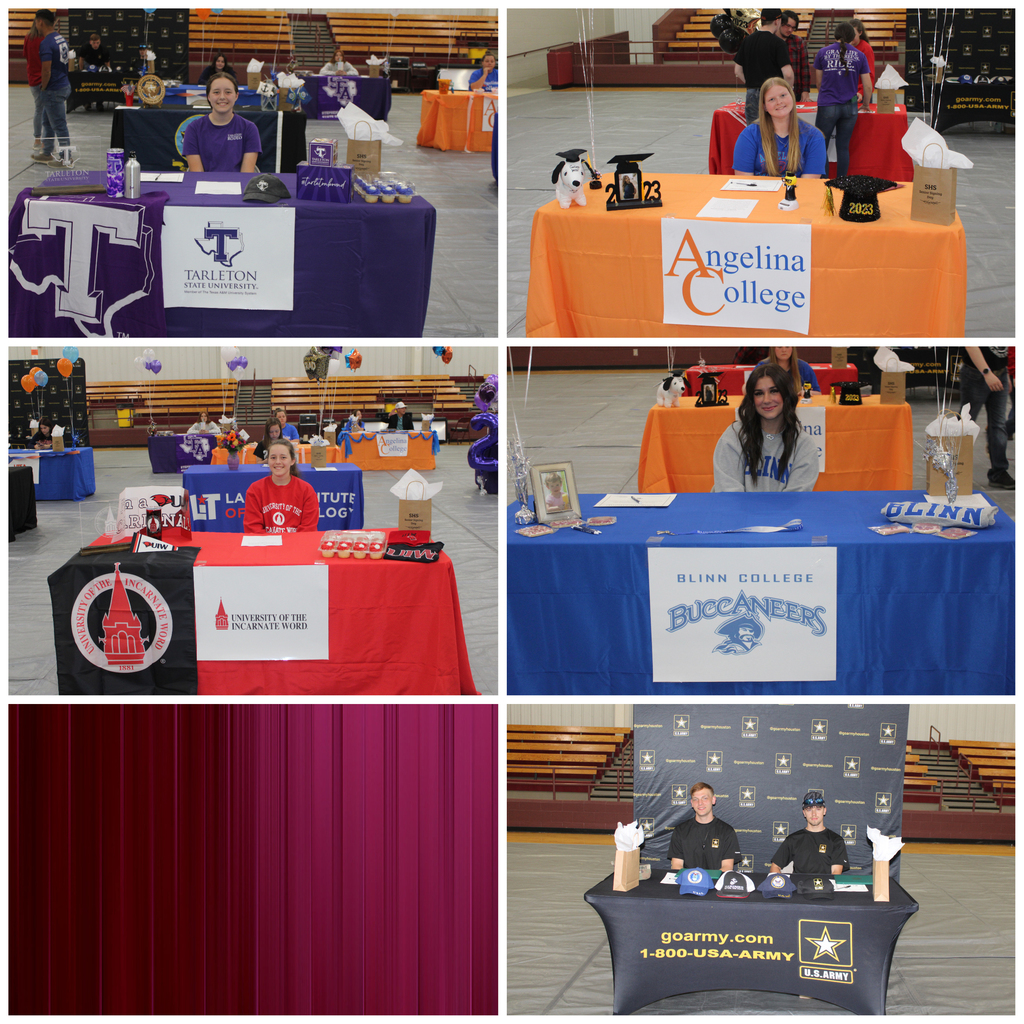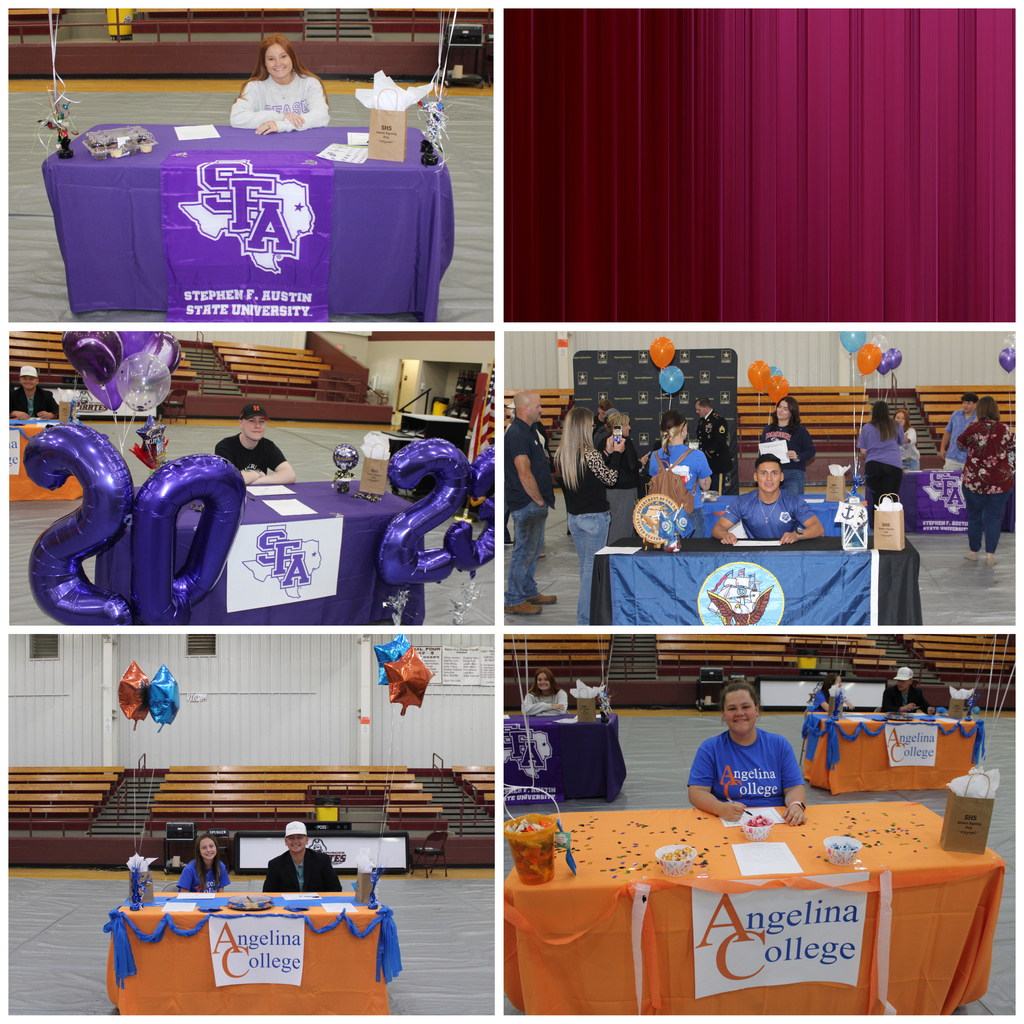 The last day of school is tomorrow!! Mrs. Cain has planned a fun day for all students and is providing bubbles, snacks, and snow cones to every elementary student. Attendance will be taken at 9:45 AM and early release will be at 1 o'clock. We look forward to enjoying the last day of school with your student and making memories.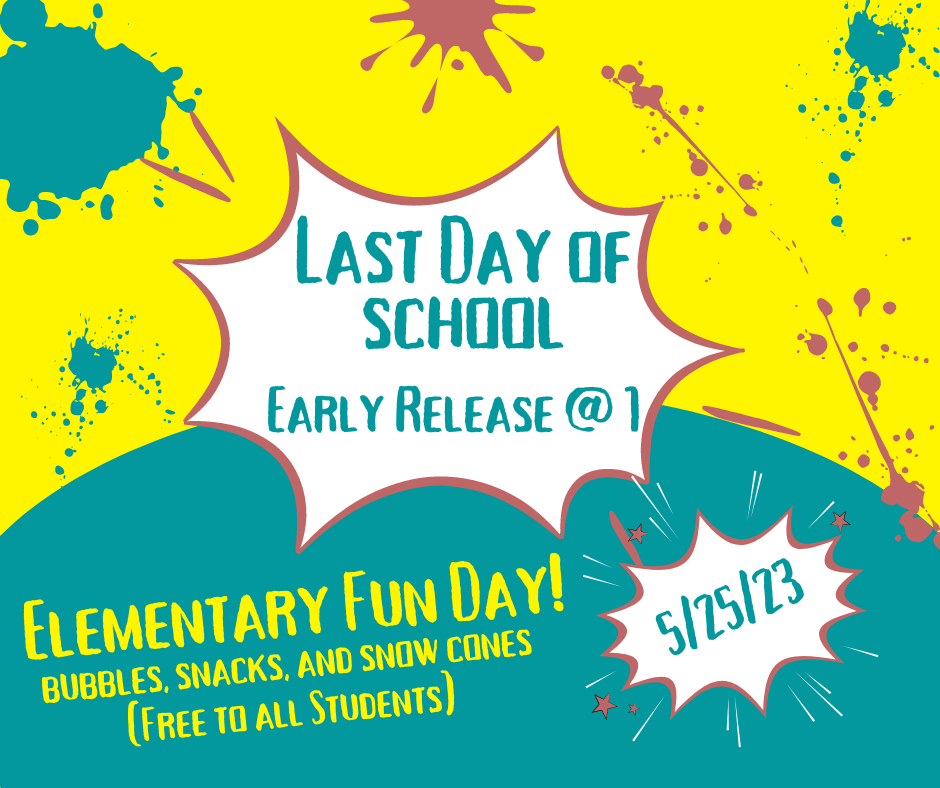 SPURGER ISD ENSURES CAMPUS SAFETY FOLLOWING INCIDENT Spurger, TX - May 22, 2023 - Spurger Independent School District (Spurger ISD) is committed to ensuring the safety and well-being of its students, staff, and visitors. In response to a recent incident involving the discovery of bullets in a boys restroom, the administration has taken immediate action and initiated a thorough investigation. Earlier today, a couple of .22 caliber bullets were found in the JH/HS boys restroom. The incident occurred while students were outside participating in field day activities. Mr. Hatton, the Principal, promptly reviewed the video footage and conducted a search of the students who had visited the restroom prior to the discovery. No additional items were found during the investigation. The administration and staff at Spurger ISD are fully aware of the issue and remain vigilant in maintaining a safe environment for everyone. The safety protocols have been reinforced, and increased attention will be given to monitoring any unusual activities on campus. The district encourages all students, staff, and visitors to report any suspicious or out-of-the-ordinary observations to the office staff or on-duty officer immediately. Spurger ISD is committed to maintaining open lines of communication with parents, staff, and the community. Updates regarding the ongoing investigation will be provided as new information becomes available. The district urges everyone to remain calm and cooperative throughout this process. For any further inquiries or to report any safety concerns, please contact the Spurger ISD office at (409) 429-3464. Morgan Wright

4th grade did a novel study on the book, The Sasquatch Escape. We made a set of matchbook summaries for each chapter. Students drew a picture from each chapter, wrote a short summary of the chapter (pictures flip up to reveal summary), and created their very own cover for the book.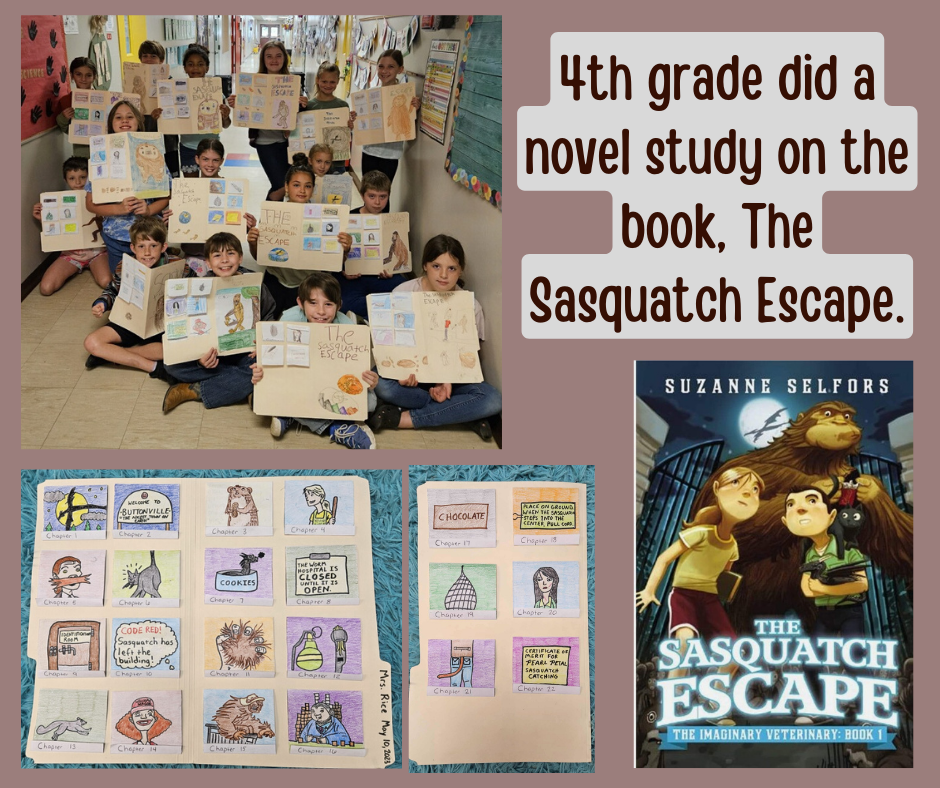 Important Dates for the week!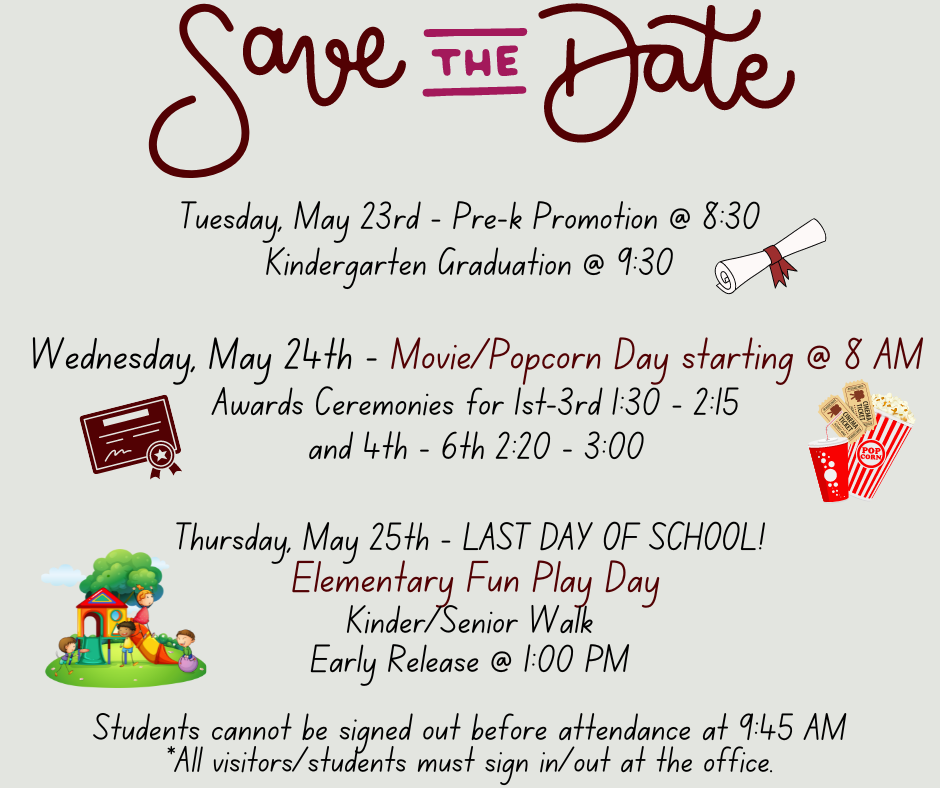 Havana Nights Senior Pep Rally!!!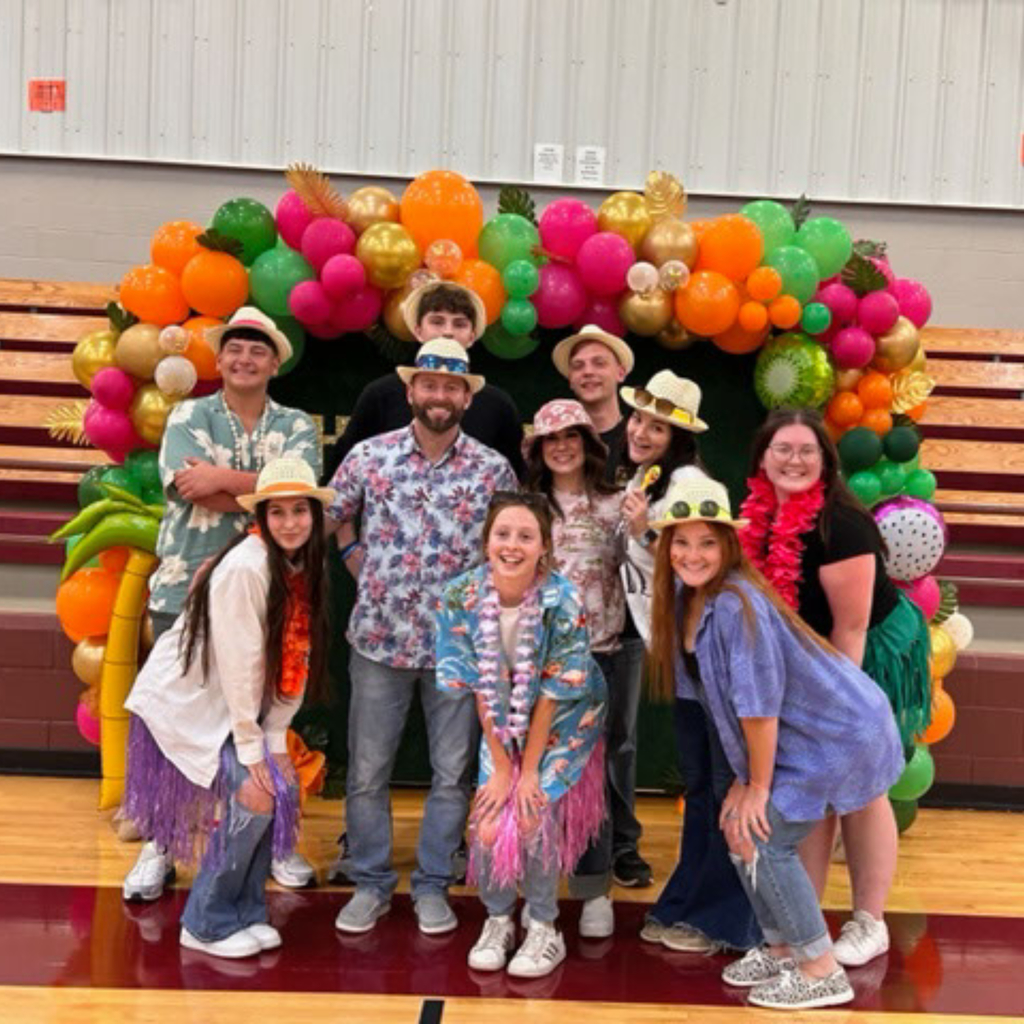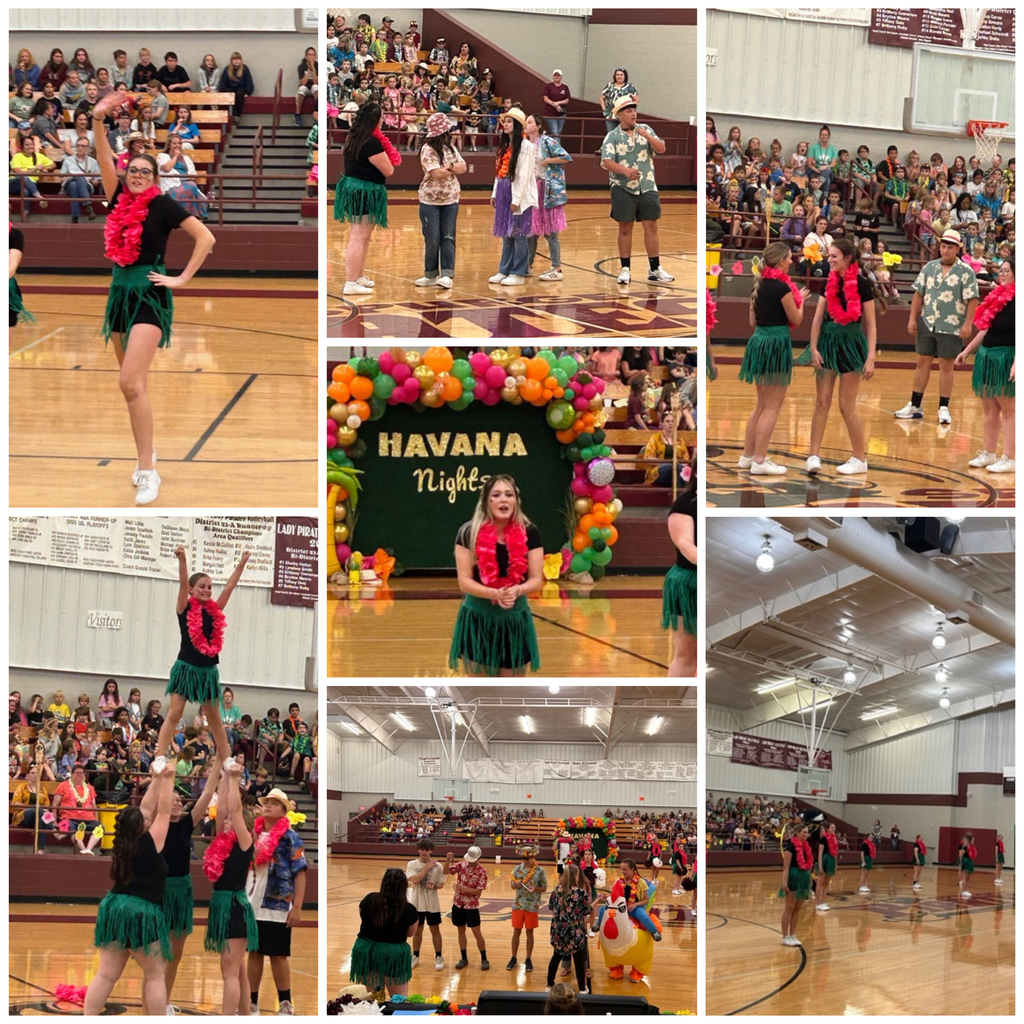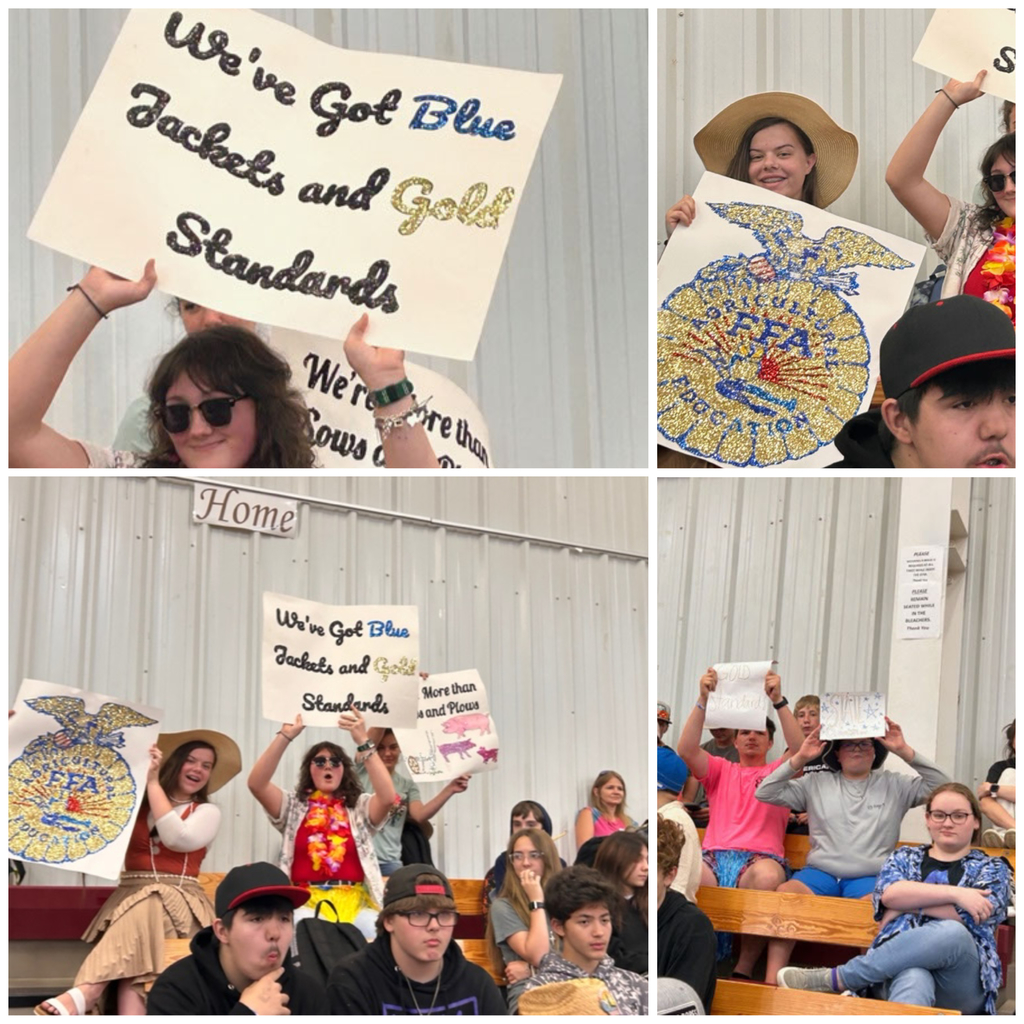 JH/HS schedule for next week!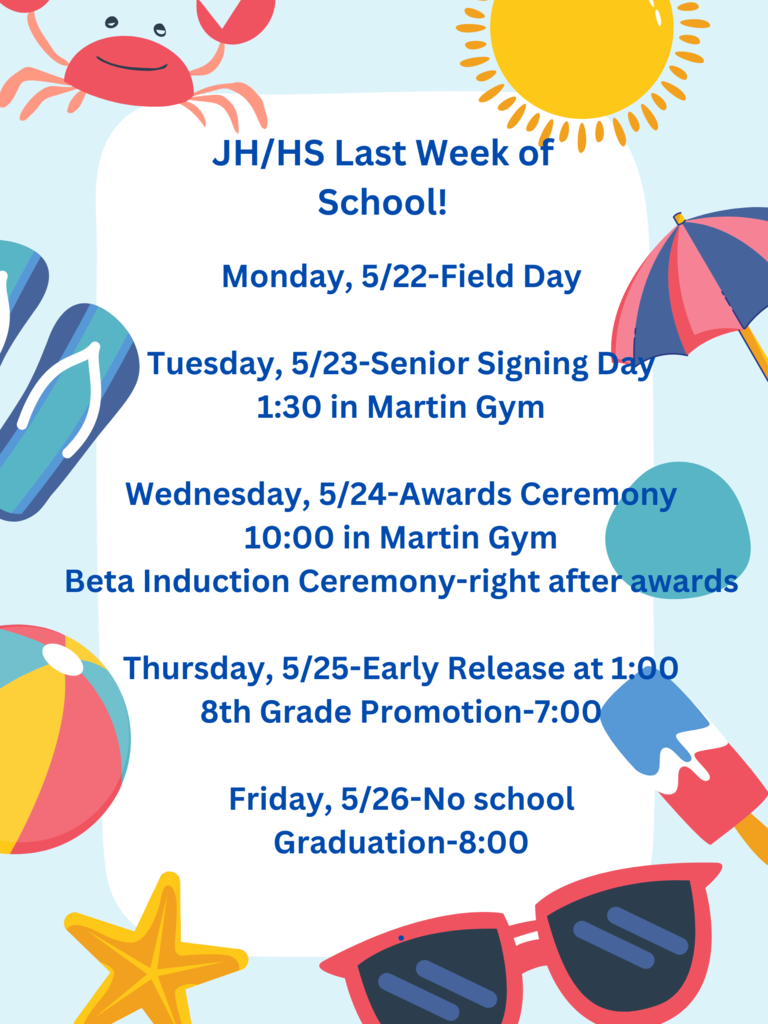 Important information!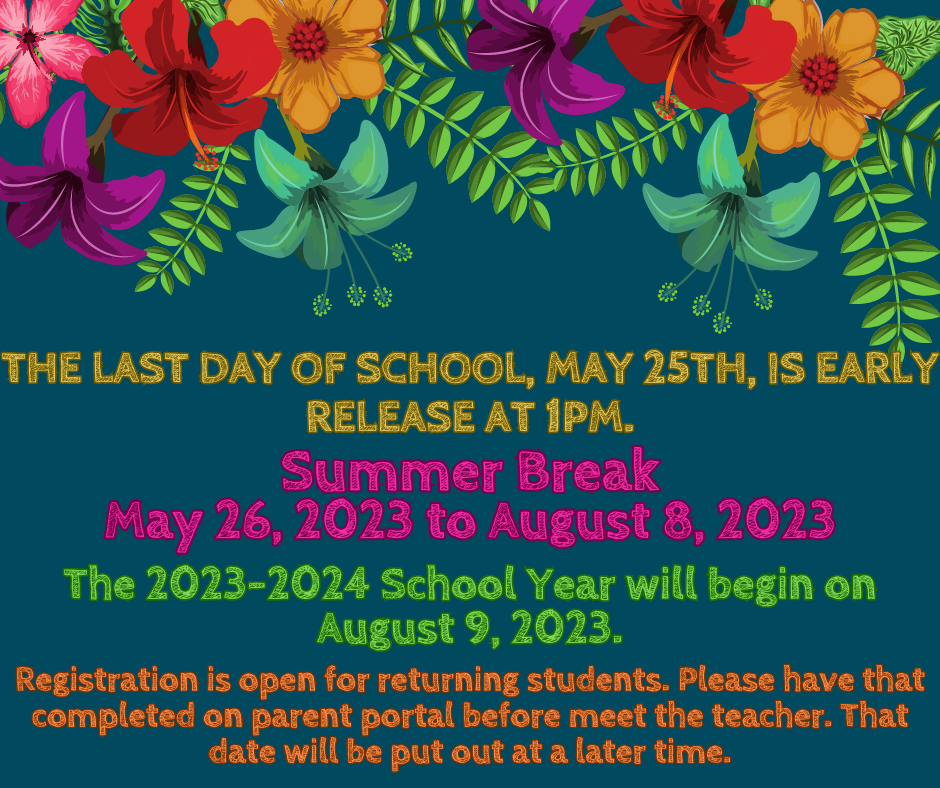 Elementary is going to have lots of fun on the last 2 days of school, May 24th and May 25th. Wednesday morning we will have a movie playing with popcorn and snacks and that afternoon will be the awards for 1st through 6th grade. Thursday, we will have a fun play day. Mrs. Cain will provide bubbles, snacks, and snow cones free of charge to the students. No student sign outs before 9:45. Early release will be at 1 PM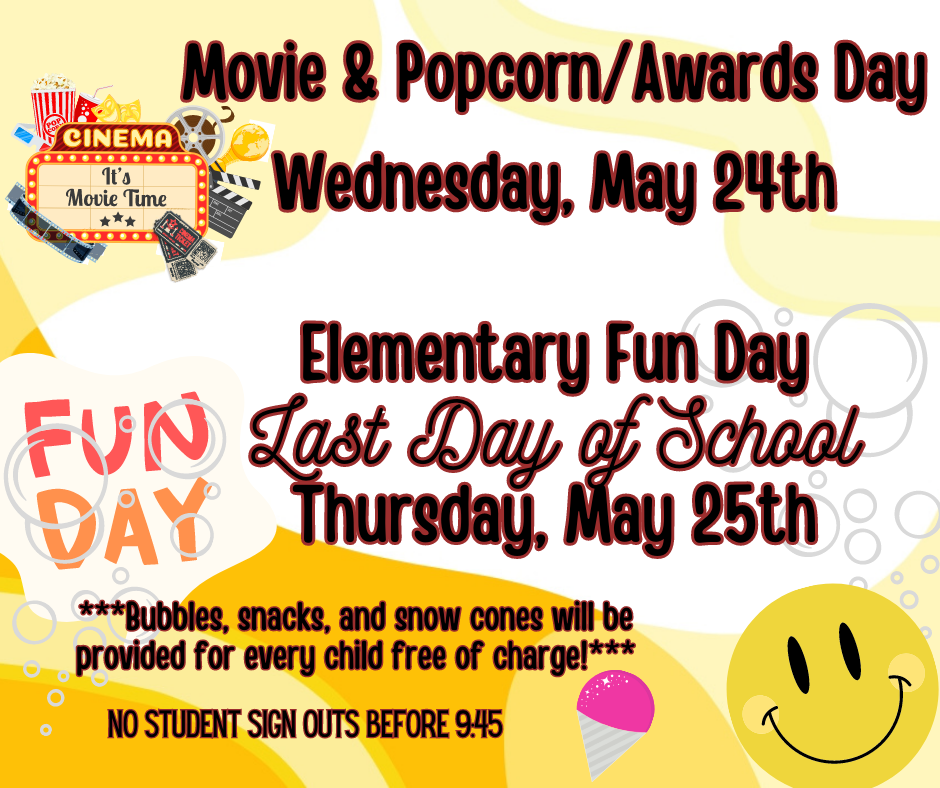 Kona Ice will be selling snow cones at the Fire Department today from 3 to 5 PM! Stop in to get you a treat and help support our cheerleaders!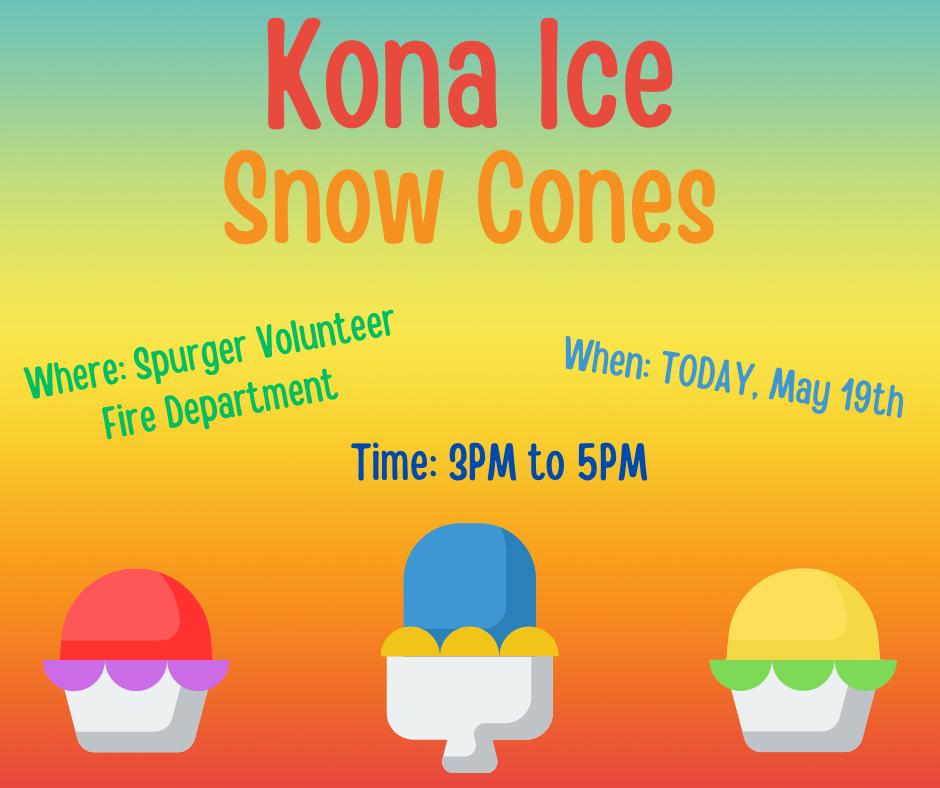 Field Day 2023 Thank you, Coach Brinkley, for putting together the BEST field day for the elementary students!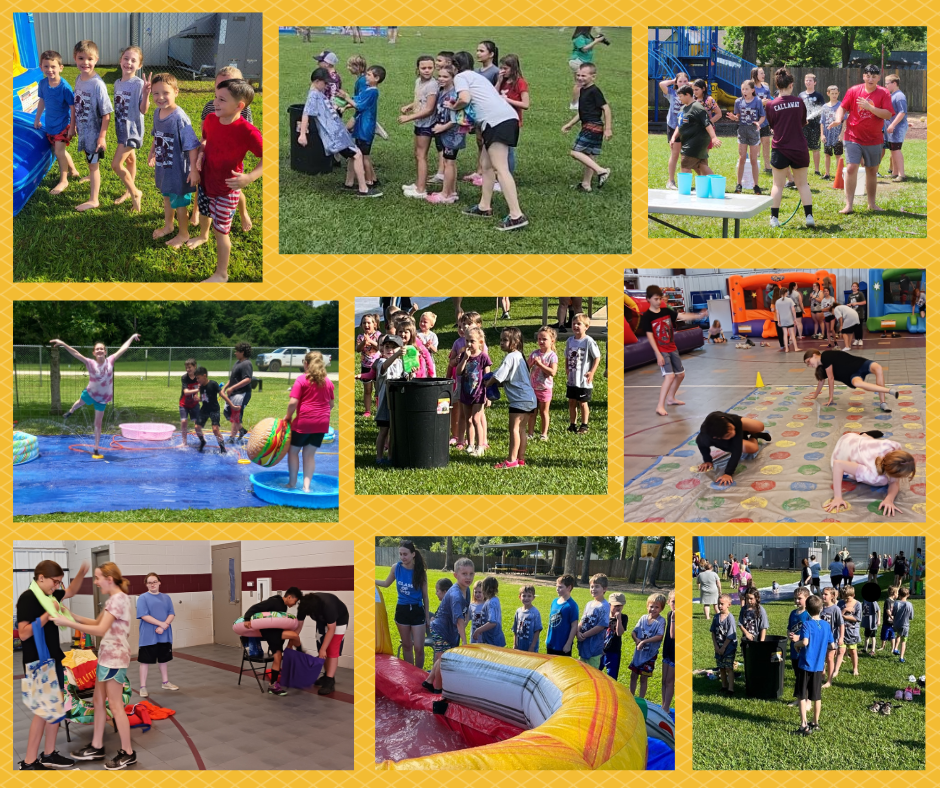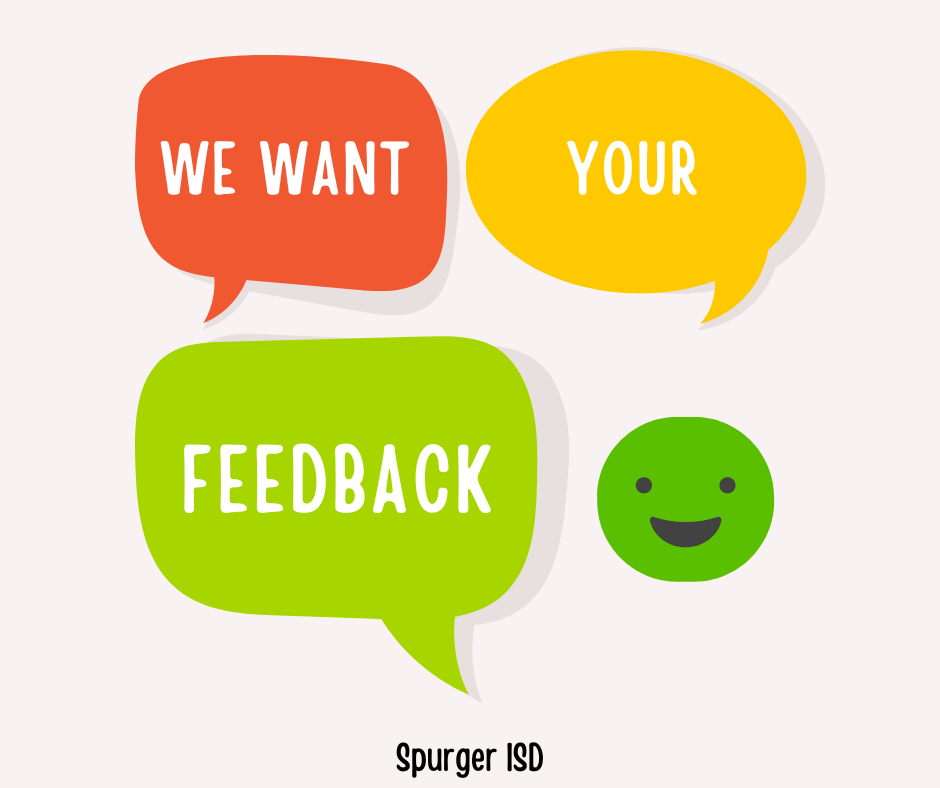 5th and 6th grade played a game of, "Capture the Flag," with old story passages from the year.