EDUCATION FIRST 2020 SCHOLARSHIP RECIPIENTS
SENIORS ...
~~Seniors need to be in the parking lot by the baseball field, NO LATER THAN 6:30p.m. Then proceed to the back door of the Junior Gym for check in--temperature check and COVID symptoms checklist
~~Family and friends of graduates will need to park in the parking lot directly behind the Warren Elementary building and remain in your vehicle until your check in time
~~Check in times are as follows (( FAMILY AND FRIENDS OF THE GRADUATES MUST BE AT THE CHECK IN GATE AT THIS TIME READY TO HAVE THEIR TEMPS CHECKED ... THE ENTIRE PARTY MUST BE TOGETHER TO BE CHECKED IN AND SEATED))
**Check in GATES will be labeled, but staff will be available to help direct you.
Gate A ...
7:00 Sayri Urias (10 persons)
7:05 Matthew Stuart (17 persons)
7:10 Pate Stephens (16 persons)
7:15 Kelly Munoz Gonazalez (6 persons)
7:20 Gracie Merritt (15 persons)
7:25 Sidney Marcum (13 persons)
7:30 Hope and Christina Loftin (22 persons)
7:35 Juston Freeman (14 persons)
7:40 Katie Essary (15 persons)
7:45 Brooke Ellis (12 persons)
7:50 Heather Drake (15 persons)
7:55 Megan Callaway (17 persons)
Gate B ...
6:55 BreAnna Wagoner (14 persons)
7:00 Lana Whiteside (16 persons)
7:05 Hannah Williams (14 persons)
7:10 Hunter Nickelbur (9 persons)
7:15 Zayne Ogrodowicz (15 persons)
7:20 Kaytlyn Owens (10 persons)
7:25 Abigail Sirmons (17 persons)
7:30 Tori Soignet (13 persons)
7:35 Kenzy Hatton (15 persons)
7:40 Miranda Hawkins (14 persons)
7:45 Krystyiana Jones (15 persons)
7:50 Casey Lieby (16 persons)
7:55 Bailey Loftin (15 persons)
Please remember to remain seated once you have been escorted to your assigned box.
Please watch this video below for graduation instructions.
***Any more information regarding graduation will be forwarded to you tomorrow.
Thank you,
Spurger ISD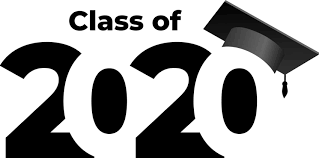 May 7, 2020
Attention Seniors:
We have received new guidelines for graduation from TEA as of this morning. As a result, our graduation date, time, and location has changed. Please read the following fully and carefully.
According to the State of Texas and the Texas Education Agency, outside graduation is now allowed beginning May 29, 2020. We will be holding our graduation at 8 p.m. on May 30, 2020, at the football stadium of Warren High School. In the case of inclement weather on May 30, we will either hold graduation at 8 p.m. on May 31 or June 1.
Each Senior will be provided with TEN wrist bands to pass out to whomever you choose. Every Senior will need to come to the school on May 11, 2020, between 9 a.m. and 11 a.m. to pick up their ten wrist bands AND questionnaires and dress code guidelines for graduation. Every person who gets a wrist band MUST, by state law, fill out the questionnaire to be allowed into the stadium. Personnel will be present to check each person's temperature as well upon entering the stadium. Any person with a 100-degree temp or higher will not be allowed into the stadium.
Strict seating and social distancing guidelines set forth by the state must be followed while everyone is inside the stadium. Someone will direct people entering the stadium to their seating arrangements, and mingling together of groups will not be allowed.
If you do not need all ten of your wrist bands, feel free to share them with whichever classmate that might be able to use them. Also, please be aware that we must follow the rule of law sent to us from the state of Texas and TEA, so the completed questionnaires must be presented, temperatures must be checked, and social distancing must be followed in order to gain entrance to the stadium for graduation.
Thank you for your attention to this matter. Congratulations on your upcoming graduation! We hope to see you soon!
Sincerely,
Spurger ISD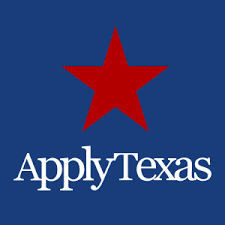 ApplyTexas is similar to the Common App, but specifically for Texas schools. You can apply for admissions to any Texas public university, participating community colleges, or participating private universities, and you can easily copy parts of your application to another Texas school so you can avoid having to do an entirely new application for each school. https://blog.collegevine.com/what-is-applytexas-what-colleges-use-it/