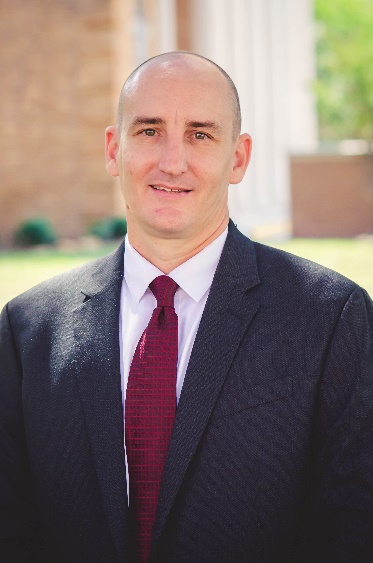 Mr. Jeff Burnthorn earned a Bachelor of Arts in History with a minor in Economics from Lamar University in 2000. He also graduated from Lamar University with his Masters in Educational Leadership in 2012 and his Superintendent Certification in 2022.
Mr. Burnthorn began his career in education as a Social Studies teacher, Department Chair, and then a Campus Instructional Coach at Cypress Ridge High School ( (Cypress-Fairbanks ISD) from 2002-2013. He was named the Teacher of the Year in 2012-2013. He then received a promotion to Director of Instruction at Cy-Fair High School, where he led all instructional coaching, professional development, state accountability, and campus academic improvement initiatives. He also worked directly with the Principal in making staffing decisions, determining campus priorities, and allocating resources.
In addition to his official job duties on the campus, Mr. Burnthorn also helped create, design, and facilitate the district-wide Teacher Leader Institute and New Administrator Institute programs designed to grow the leadership capacity and effectiveness of all new teacher leaders and administrators across the district. Through this effort, he has been able to work with several colleagues to improve the culture and climate of campuses across the district while also honing his own leadership skills.
In 2020, Mr. Burnthorn accepted a position as the Executive Director of Secondary and School Services with Silsbee ISD. While at Silsbee, Mr. Burnthorn developed and administered a Teacher Incentive Allotment – Local Designation System. He also supported the creation of the Silsbee Education Foundation, supervised Secondary Principals, and led Secondary Curriculum and Instruction for the district.
He has been married to his wife, Peggy Hatton Burnthorn, for 28 years. Peggy is originally from Spurger, graduated from Spurger High School and Lamar University, and teaches Algebra I. They have one son, Jacob, who currently attends college at Utah Valley University and serves in the Army National Guard.
"I am excited about the opportunity to support our principals, teachers, and school personnel in our journey towards providing the best educational experience for every student in Spurger ISD. I am also humbled to have been selected for this position and look forward to working with the Spurger community to provide expanded pathways and opportunities for our students, our staff, and our entire community. Pirate Pride!"